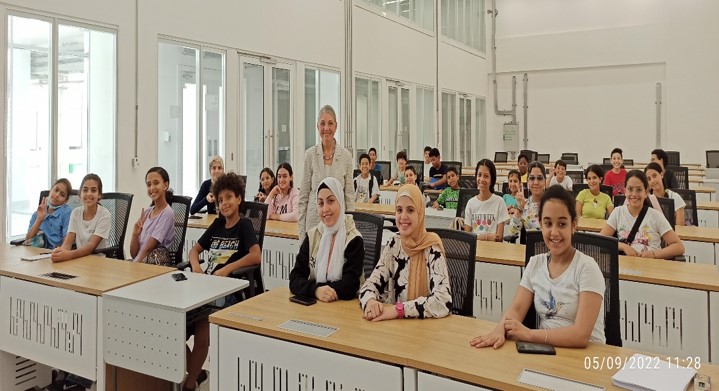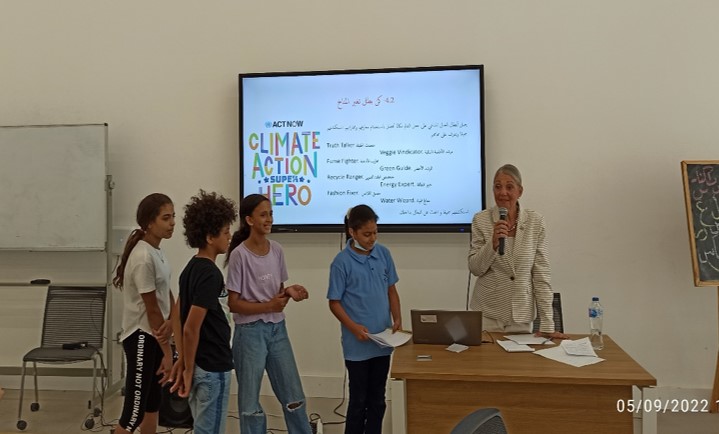 "Weather and Climate: What is the difference?" Workshop
Prof. Mona Gamal Eldin gave the workshop on Monday 5-9-2022 to aware the children, in a simple way, with the definition of weather, climate, the difference between them, the global warming gases, and negative effects of climate change.
About 180 children participated in the workshop. They all practiced the individual's role saving resources (water – Energy - food).